Home Redesigning – 3 Tips To Make It A Success
Home redesigning is a process that allows you to update the way your home looks. The process includes reconfiguring your floor plan and adding new amenities. It can also involve moving your furniture. A redesign can make your home more comfortable and enjoyable. But before you embark on this project, consider what your goals are and what others think. This will help you make the best decisions for your home. Here are three tips to make home redesigning a success: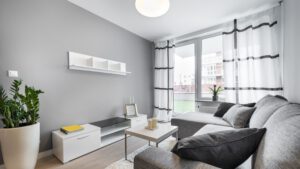 Hiring a designer to redesign your home is a great way to add style and function. Many companies offer redesigning services, and they can help you plan and design your new look. A specialized firm like Home Remodeling Massachusetts can help you design a beautiful home with the latest trends. They have over three decades of experience in property construction and can help you visualize how you want your home to look.
A redesign can also increase the value of your home. If you're planning to sell your home, remodeling can add value. Not only will your home increase in value, but it can also increase your chances of closing. While redesigning your home, you need to make sure you choose the right contractor and plan carefully. Lastly, you need to consider the cost of the project and how to get the most bang for your buck.
While it's important to know your budget before you start a home redesigning project, a professional will be able to design a home to your specific needs. They'll have a fresh eye and know how to maximize the space you have. With the right help, home redesigning can make your home look like a brand new one without the hassle.
You should choose a color palette that suits your personality. Consider using a large contrast when it comes to painting color combinations. For instance, if you want a modern and sleek look, use bright colors. In addition, you can use accent walls to add dimension and depth to a room. A bright color in a room can make it seem more inviting.
The living room and kitchen are the areas where you'll spend most of your time. The bathrooms are also important places, as these are where people judge a home. When you redesign, make sure to include these areas as well. In addition to making it look new, you can add some storage space. Adding a little storage space can also help give the bathroom a fresh new look.
There are many types of residential redesigning. For example, you can remodel a bathroom or turn a bedroom into an office. You can also redesign the floor plan by combining the kitchen and living room. By combining these spaces, you can create an open-concept layout. This will allow for more functional space.
A home redesigning expert can help you decide the best options for your home. A home remodeler can help you make informed decisions and avoid costly mistakes.
If you are considering home remodeling, home renovation can be a great idea, especially if you are considering selling the property. After all, you spend a lot of time in your home, so it only makes sense to make it more comfortable for you. Besides, living in a house that meets your needs will improve your health and well-being. And renovating a home doesn't have to be about adding resale value; it can also be done to fix nagging issues.
Renovation projects can be tricky, though. While remodeling an old house can be a good idea, there are many things that you must keep in mind. Before beginning a home renovation, you need to consider the materials that you'll need, such as paint and flooring. Make sure to rent a large container to store all the construction debris.
Lastly, be sure to check for permits. Most cities have websites that can help you apply for permits. Some may require an in-person visit, while others may only require you to provide plans or blueprints. Some general contractors handle the entire permitting process for their clients. However, you should make sure that the contractor is insured and has the proper licenses and insurance before allowing him to work in your home. The permits that are needed to renovate your home vary by city.
bathroom designs
bathroom remodel services
bathroom remodelers
shower designs
shower installation