The Pros and Cons of Curbside and Dumpster Trash Pickup
Trash Pickup is an important part of everyday life. It starts in your home, goes through local waste haulers, and ends at a landfill.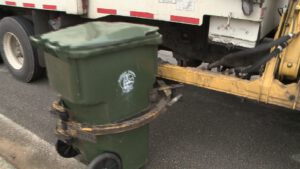 Keeping your trash neat and tidy is essential for ensuring that it gets picked up properly. Follow these tips to keep your trash clean and out of the way.
Curbside recycling is a popular way for people to conveniently sort and recycle their household waste. The introduction of curbside programs in the 1980s helped to drastically expand recycling options worldwide. Before that, separating and storing recyclables at home was often inconvenient and time-consuming.
Today, many municipalities have made recycling easier than ever by allowing residents to simply place their trash and recyclables into one large bin at the curb for collection every other week. This is a huge help to the environment and saves money for residents, but it also has a few limitations.
First, it's important to understand what is and isn't curbside recyclable. There are certain materials that aren't able to be recycled in most curbside programs because they get caught in the gear of the recycling equipment at the recycling facilities, which makes it difficult for them to separate and clean them.
Some of the most common materials that are not curbside recyclable include Styrofoam and plastic grocery/produce bags, paper towels, napkins, tissue paper, gift wrap, etc. It's also not a good idea to mix these items together in your recycling bin.
Fortunately, there are plenty of ways to safely dispose of these items that will not harm your curbside recycling program or the recyclables that are being collected. For example, most cities have a drop-off recycling convenience center where you can recycle plastic bags and other bulk items.
If you have bulk items that can't be dropped off at a drop-off center, consider putting them in your green trash cart and letting the trash pickup truck pick them up. Alternatively, you could put them in a dumpster or compost them.
You may also want to check with your local municipality about how to best prepare the items you are planning to recycle before you put them out for trash pickup. This will ensure that your garbage and recyclables are sorted correctly for collection.
Once the recyclables are sorted, they are transported to a recycling facility, where they are cleaned and sorted according to their chemical composition. These facilities then send them to a manufacturing plant where they are used to make new products. This process saves energy and raw materials that would otherwise be used to create new products from scratch.
When it comes to trash pickup, there are some things that you can put out on the curb and others that you'll need to rent a dumpster for. You might be wondering which is the right option for you, but before you make that decision, you need to know the pros and cons of each.
You can use a dumpster rental to dispose of non-hazardous waste and debris, including construction and demolition materials, old furniture, and household junk. There are also certain rules you should follow when renting a dumpster.
Some items that are not allowed in a dumpster include hazardous materials like oil (other liquids), asbestos, sealed tanks/drums, and electronics. There are also weight limits that you'll need to be aware of.
If you're planning to rent a dumpster, consider what the size and weight limit are before placing your order. This can help you avoid unexpected costs and hassles later on.
For example, if you're working on a home improvement project and are tossing out a lot of large items like drywall or siding, be sure to talk with your provider about how much trash can go into your dumpster. You might not be able to throw away three truckloads of waste in your dumpster, so it's best to call your provider first and see what the rules are.
commercial junk removal
dumpster rental
furniture removal
junk hauling
junk removal
residential junk removal
trailer rental
trash pickup
trash transport
yard waste pickup