Tips to Consider Before Hiring a Heating Installation Company
A quality heating installation will keep your home or building comfortable and safe for the occupants. The goal of the heating installation is to maintain acceptable temperatures for the home or building. This is done through the use of thermal energy. Heating systems are usually a part of an HVAC system and may be central or distributed. A qualified heating installation professional can help you determine which heating system is best for your home or building.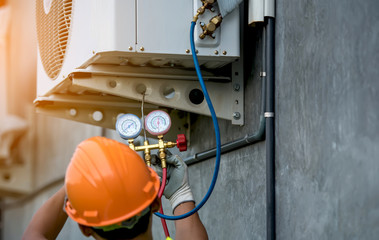 A heating installation company will install the most efficient, reliable, and energy-efficient heating system for your home. This way, you'll be able to enjoy the most comfortable heating possible while saving the most money on your utility bill. And because heating systems tend to lose efficiency as they age, it may be time to replace your system. HVAC can check for any additional issues and make recommendations to ensure that your system works at peak efficiency. A heating installation company can also check for problems like leaking ductwork or improper insulation.
In addition to the cost of a new heating installation, it is important to have your heating system tuned up and maintained regularly. A broken heating system can lead to higher energy bills and more expensive repairs. If your heating system is more than ten years old, it may be better to replace it. Heating systems over ten years old may not work as efficiently as newer units, resulting in costly repairs and higher energy bills. Some local heating installation service providers offer various heating options, including electric furnaces, heat pumps, boilers, and gas heaters.
Choosing a new heating system requires careful planning. It is important to consider the size of your home and the size of the unit. You do not want to choose a unit that is too large for your space, as it will be inefficient and waste energy. Your heating installation professional will perform a heat load calculation to determine which heater size is right for your space. The installation process will take at least two days, depending on the size of your home. The most time-consuming part of the process is removing the old heater.
A heating installation professional will determine which system is best for your home and your budget. A heating installation company should ensure the heating system is balanced and balance supply and return ducts. A heating installation contractor will also ensure the system is properly installed and commissioned to ensure optimum performance. This can be expensive, so a knowledgeable heating installation contractor is the best option for you. A heating installation contractor should be able to provide you with a quote that matches your budget and schedule.
Hiring a professional heating installation company is a good idea, whether replacing your old system or installing a brand new one. A professional heating installation service will ensure your home is safe and efficient and save you money. In addition, you will get peace of mind knowing that the system is professionally installed. A professional heating installation service company can save you money in the long run by reducing your monthly bill. So call a heating installation company today and save money!
Depending on the climate and size of the home, you can choose between heat pumps or traditional furnaces. Choose a system based on these factors, as each type has its pros and cons. You should also ensure that the system you choose is professionally installed, as a poorly installed system may not be as efficient and may not last as long. Regardless of the type of heating system you choose, it is vital to take the time to consider long-term budget plans before you make your final decision. You'll be glad you did.
When choosing a heating system, consider how much heat your home loses. Regular doors, sliding glass doors, and exterior walls all lose heat during the winter. It's important to consider the amount of physical activity you do in the home, as this will affect the heat production in your home. It is also important to seal doorframes to keep heat inside. In addition, you need to consider whether your heating system is effective enough for the temperature level in your home.
The heating installation crew should perform periodic visual checks to ensure everything is working properly. Checking for leaks, broken wires, and blocked vents is important. It would be best if you also listened to unusual noise from the system. If you notice these noises, call a professional to have your heating system installed. A heating installation company should inspect ductwork annually to ensure it works properly. If you suspect ductwork leaks, you should call a professional immediately.
air conditioning installation
air conditioning repair
furnace repair
heating repair
hvac service